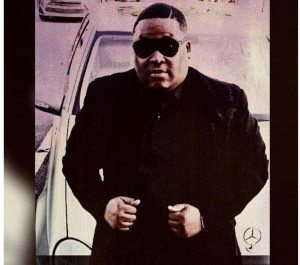 Pastor Cubit has been preaching for over 15 years in Central Florida. It all began for him at the age of 5 when he would travel with his grandfather Cleve Gibson, one of the founding members of the Singing Kings of Joy. There is not an area of ministry; Pastor Cubit is not familiar with. From singing to playing drums, he truly has been blessed with many gifts from God.
A native of Sanford, Florida Pastor Cubit has always had a passion to help people. Young or old, it didn't matter. As one of Pastor Cubits mentors would often say, the late Reverend Andrew Evans "As long as I can help someone along the way, my living will not be in vain." Pastor Cubit has lived by thy words from that day to this one
Pastor Cubit pastored several church's before following a vision God placed on his heart to start a church of his own, Greater Providence Worship Center, Inc. This ministry encouraged everyone to come and worship as they are, in the "judgment free zone". Pastor Cubit's energetic preaching style and the judgement free atmosphere of his ministry allowed his ministry to grow rapidly. His ministry quickly evolved into "Every Saint has a pass, and every Sinner has future." Solidifying his stance that everyone has faults, but God will always look past them and still love them regardless of their shortcomings.
Pastor Cubits preaching style and down to earth demeanor attracted congregants of all ages. This Ministry truly appeals to all.
On top of being a Pastor, he is the doting father of 2 daughters, Breniah and Cydney Malone as well as full time employee of the Seminole County Sheriff Office for the past 15 years.
Being a radio personality is all new to Pastor Cubit and he has enjoyed every minute of it. Pastor Cubit enjoys "turning up for Jesus" and any opportunity he has to do so, he will!
Tune in and Turn up with your boy, every Sunday from 5 a.m. to 10 a.m. You can also catch Pastor Cubit every Sunday at his church, Greater Providence Worship 1101 Historic Goldsboro Blvd, Sanford FL at 10 am, with his Praise Team and Musicians.
Follow Pastor Cubit on Instagram @pastorcubit, Facebook Cubit Malone (Pastor Cubit) or Twitter @PastorGPWC76
Mon-Fri | 5a-6a
Sunday | 5a-10a