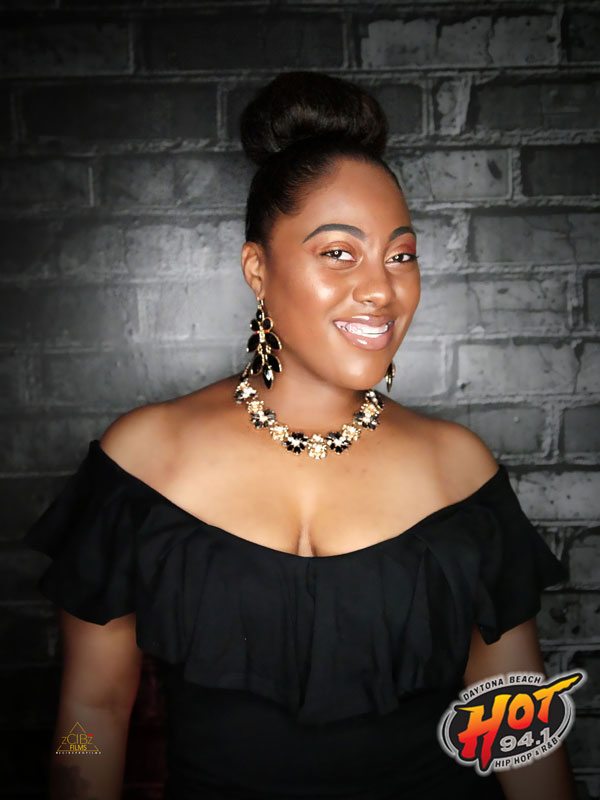 Nicole MelRose — Weekend On-air Talent
Nicole MelRose was born and raised in St. Petersburg, Florida. As a child Nicole always knew she wanted to be in the television / radio industry.
Throughout elementary school she started writing the script for the morning newscast, but shortly after became one of the news anchors on the school morning show. She loved being on camera. That continued onto middle school where Nicole was also one of the news anchors for the school morning show while having her own entertainment segment. "Celebrity Xtra" was where Nicole would discuss the latest in entertainment news, album releases and more alongside her co-hosts. While attending St. Petersburg High School, Nicole was a journalist for the school newspaper "Palmetto & Pine".
Upon graduating from Bethune-Cookman University, Nicole was a news reporter for the on campus news station WM&G TV as well as a radio personality for the on campus radio station 99.1 "Daytona's Urban Jukebox". During her senior year at Bethune-Cookman University, Nicole won an award for air-check of the year and was the first African American student from an HBCU to receive the All Access Worldwide Radio Summit Scholarship, all while interning at the all new Hot 94.1. Nicole soon became the weekend personality.
Catch her being goofy, having fun and giving the scoop on Shoot your shot Saturdays 6-10am and Sundays 10am-2pm.