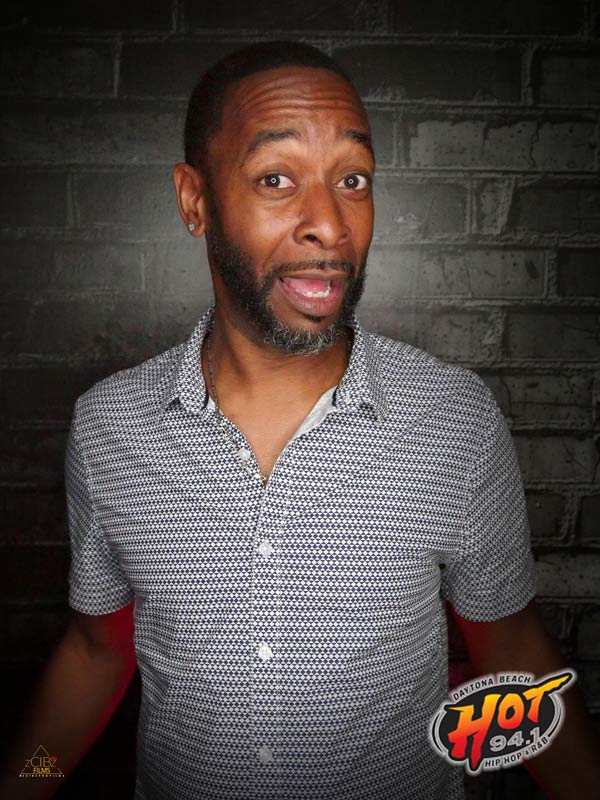 Jay Love is on HOT Monday-Friday—2p-6p.
Jay Love has been in radio for over 20 years and has done television for almost the same amount of time. Jay got his start as an intern for 102 JAMZ Promotions Department in Orlando Fl. He quickly became a fixture in the community and on the radio with his high energy and love for people.
Jay was Spotted during a live ESPN event with Orlando Magic as the person that the kids really responded to and was asked to assist Nickelodeon with their segment. And from there lead to a private audition which landed him onto Nickelodeons longest running kids games show called Figure It Out as the shows on camera announcer.
Jay went on to become the night Jock at the radio station and then Music Director and eventually Asst. Program Director for a couple of years, all while still doing his radio show. After CBS decided to sell its Urban Stations across the country, Jay went to do radio in Gainesville, Fl and then ended up back in Orlando at MIX 105.1, the same building that used to house the station that gave him his start.
The opportunity for him to become the Program Director here at Hot 94.1 was presented to him. And this is how he came to be back into the profession he truly loves in the role he's wanted to be in for years.
Jay looks forward to being able to bring to Daytona Beach the same love and excitement the made him fall in love with radio oh soo long ago! Tune in and get lit!!